Kawasaki partner with the Teenage Mutant Ninja Turtles movie
27 Jan. 2015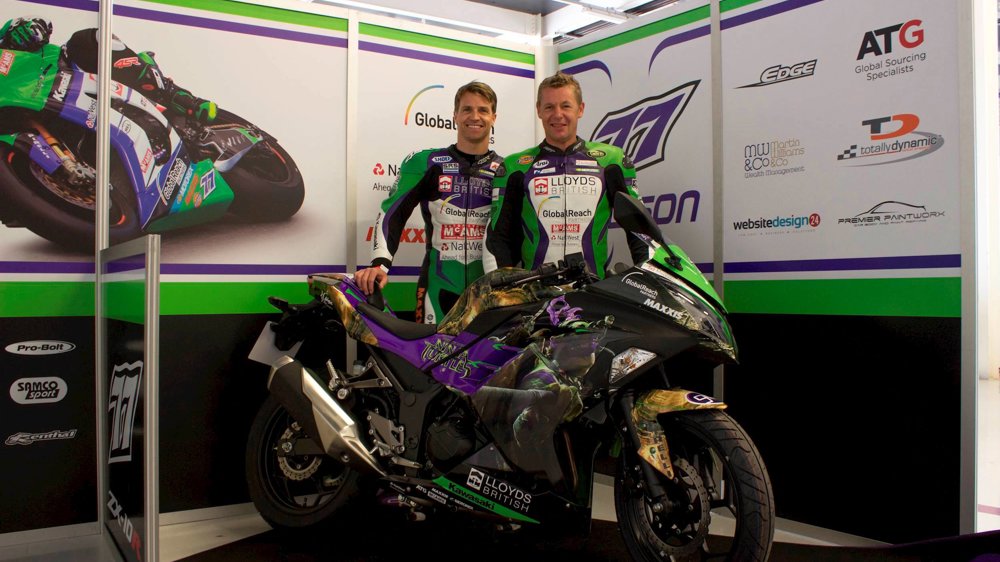 It's been 30 years since the very first Ninja machine burst onto the two-wheel scene and, like the GPz900R Ninja, fans of the Teenage Mutant Ninja Turtles also have reason to celebrate in 2014. Not only is it 30 years since the characters first surfaced in comic book form but there is also a new feature film that has just been released.
In partnership with Paramount Pictures UK, Kawasaki Motors UK supported the release of the Teenage Mutant Ninja Turtles film where you had the opportunity to win a totally unique Kawasaki Ninja 300 in a special tribute livery that also features the logos of Kawasaki's official British Superbike team, GBmoto.
In honour of crime-fighters and doers of good deeds, Leonardo, Michaelangelo, Raphael and Donatello. the impressive 300cc sports machine has all the dark menace of a scene from the much anticipated new production that stars Megan Fox as April O'Neil, the journalist that the renaissance testudines work alongside.
"It's amazing how the passage of time passes", commented Marketing Manager for Kawasaki Motors UK, Mark Spiller.
"The Ninja brand of motorcycles is about to enter its fourth decade and so too do the 4 famous Ninja Turtles. As so many people will discover the delights of the Teenage Mutant Ninja Turtles for the first time with this new film, we hope one lucky person will equally discover a new world of two-wheeled freedom on a bespoke Ninja 300".