Kawasaki Engine Heritage at Motorcycle Live
12 Dec 2013
2 Stroke, 4 Stroke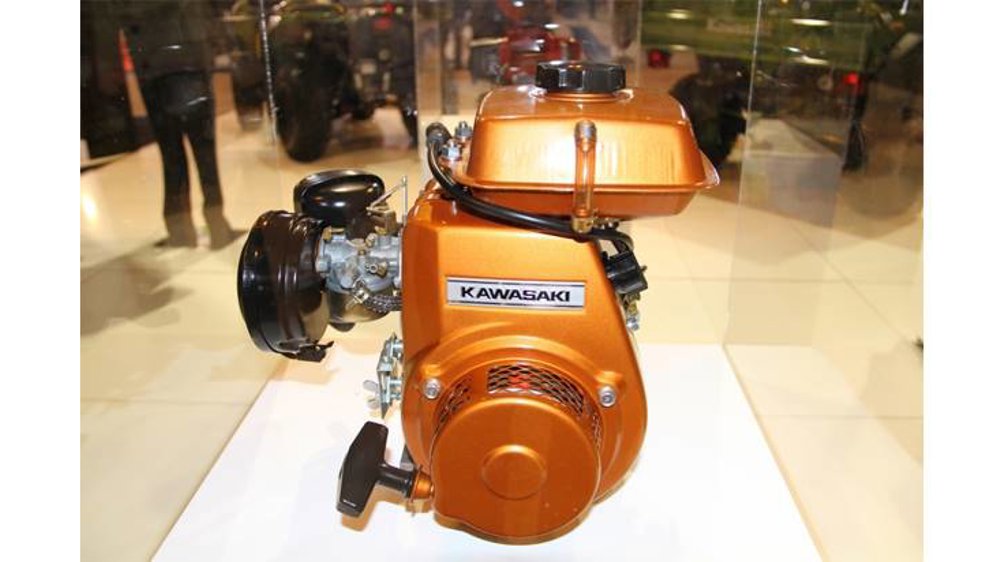 During the 2013 Motorcycle Live show at the NEC UK, Kawasaki Engines was given centre stage in a special display that showcases the global manufacturer's breadth of market leading products. 
The 'World of Kawasaki' heritage section of the stand focused on the diversity of Kawasaki products, from 2 and 4-Stroke Engines to ship building and aerospace to some of the world's most technologically advanced robots. Also on display in this area was a Kawasaki MULE vehicle, a 750cc V-Twin ATV quad bike and even a 1400GTR bike converted for UK Police use. 
Over the course of the nine-day event at the end of November, thousands of visitors got up close to Kawasaki products including the KF24D Engine, which was in production from 1971 to 1990 as a power plant for pumps and cement mixers. 
Andrew Squires, Head of Parts & Technical, Kawasaki Engine Division, invited UK Distributor, EP Barrus together with customers of Kawasaki's 2 and 4-Stroke Engines to the show.  
"Everyone was very impressed with the success that Kawasaki enjoys and the diversity of our products across a range of markets," said Andrew. 
"The World of Kawasaki demonstrates the extensive pool of knowledge and expertise that go into making every single Kawasaki product.  The display demonstrates that Kawasaki is at the forefront in everything that we do and this is reflected in our 2 and 4-Stroke Engines." 
For Kawasaki Motorcycles, it was a chance to debut three machines: the Z1000SX, the Z1000 Supernaked and the J300 scooter. Many visitors said that they are now considering one of these three as their next machine.