Kawasaki Engines launch 12 days of Christmas Social Media takeover
27 nov 2017
social media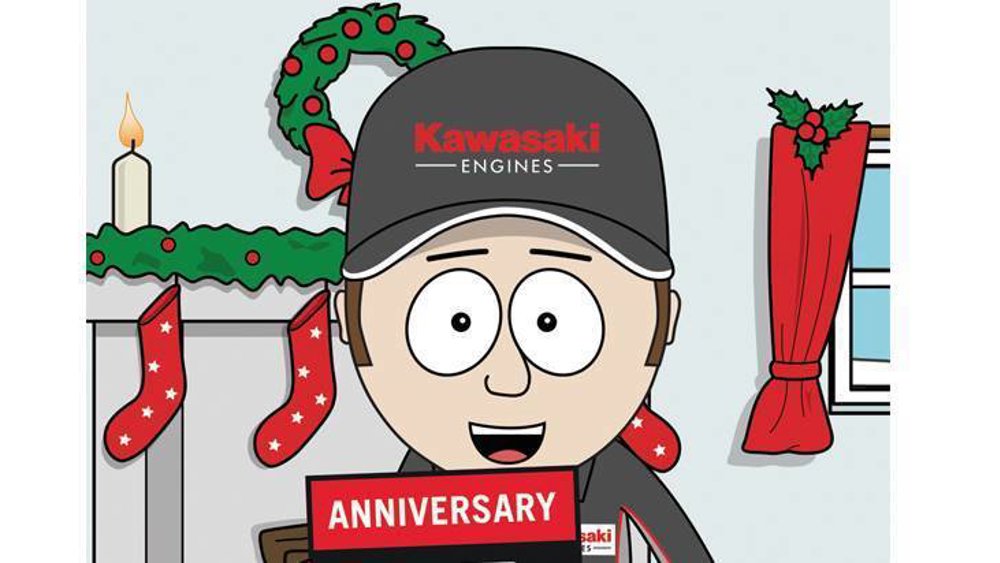 From 1st December Kawasaki's European Engine Division will be dedicating their social media channels to a "12 Days of Kawasaki Christmas" video campaign designed to spread Christmas joy (and a smile) amongst their online followers.
The campaign features a Kawasaki Engines-themed version of the traditional 12 Days of Christmas carol, with accompanying animation featuring the character 'Ken Kawasaki', a Kawasaki Engines super-fan who leads the fun Christmas song. The video will be revealed across Kawasaki's Facebook and Twitter channels one day at a time from 1st December, until the full song reveal on the 12th.
"We wanted to try something really different with our online Christmas message this year", comments Kawasaki Engines Europe Marketing Manager, Louise Topp. "Our social media channels have gone from strength to strength during 2017, attracting increasing numbers of relevant followers, particularly as a result of our video campaigns. We wanted to mark this by using video, which has worked so well for us, to spread a little Kawasaki Christmas cheer to our followers, and to say thank you for their support during 2017."
'The 12 days of Kawasaki Christmas' is available to view on the Kawasaki Engines EU Facebook page and on Twitter @KECoreStrength from 1st – 12th December.  The full video will also be made available on the Kawasaki Engines EU You Tube Channel from 13th December.