Kawasaki Engine Range expands with FJ130D
11 févr. 2014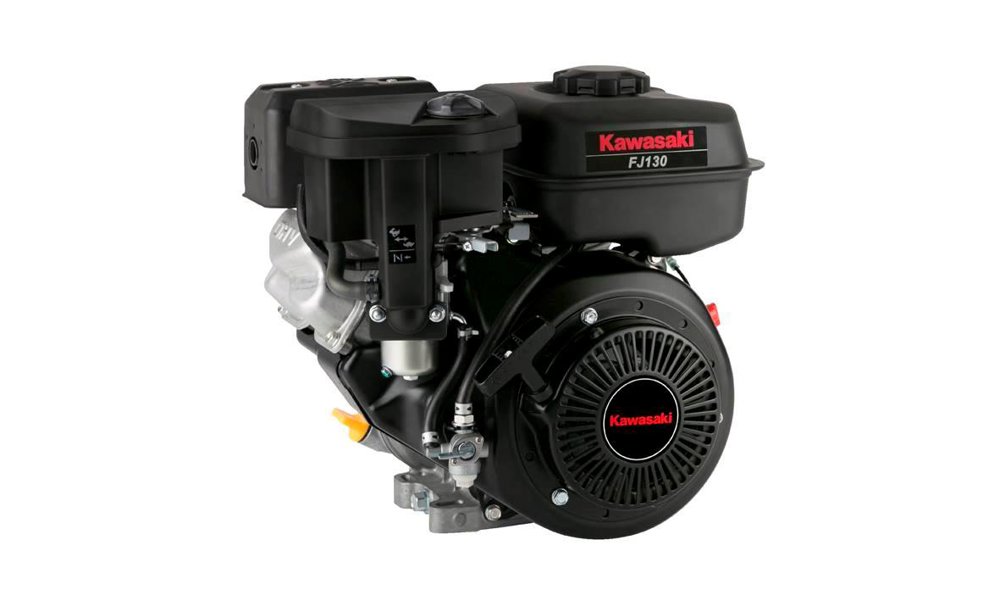 Every Kawasaki Engine is produced with the reliability, durability and quality our customers have come to expect. 
Kawasaki's new, 4-stroke, horizontal shaft, FJ130D engine builds on these achievements with a leading-edge design which will ensure it delivers exceptional performance. 
The FJ130D is designed for both Turfcare and Construction/Industrial applications.  The Engineers at Kawasaki in Japan have thought of everything, with features designed specifically to aid installation, maintenance and enhance the overall experience for the operator.  
Features that contribute to the FJ130D's reliability and durability include a gear driven cam shaft with cam type valve adjusters, while the dual oil fill and drains and easy access dry type dual stage air filter minimises maintenance time. 
"Our reputation rests on the quality and performance of our Engines and I am sure our customers and their customers, the operator, will appreciate the engineering and design that has gone into the FJ130D," saysJack Ford, Senior Product Manager, Kawasaki Engine Division. 
FJ130D
Overhead V-valves
Spherical combustion chamber
Dual ball bearing main journals
Cast iron cylinder liner
Dual element air filter
Options
Oil level sensor
Heavy Duty (oil bath) air filter
Oil drain extension
Square Muffler with deflector
Reduction 2:1 gearbox
Fuel level gauge in fuel tank 
The FJ130D joins an already impressive line-up of Engines to confirm Kawasaki's position as a leader in Engine design and innovation.  For further details please visit: www.kawasaki-engines.eu