agria Slope Mowers Powered by Kawasaki
Agria's remote controlled track mowers make green space maintenance on steep slopes, or difficult to access areas, safe and comfortable. All mower functions are controlled at a safe distance without exposing operators directly to vibration, noise and pollution.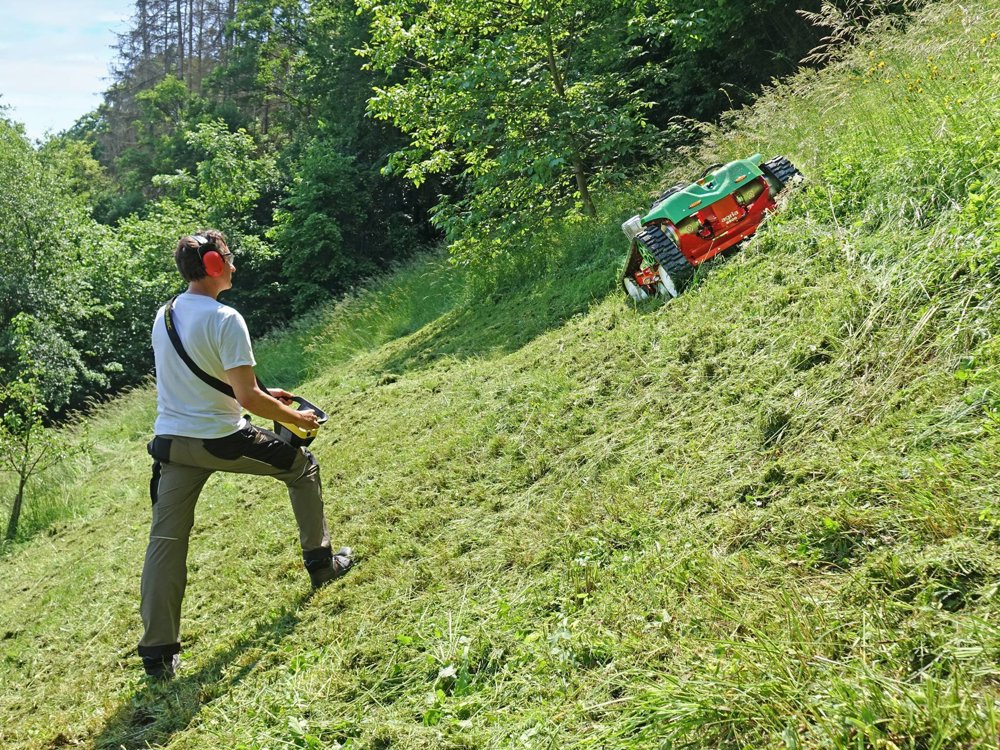 agria 9500-80 premium Remote Controlled Compact Mower
The remote controlled compact mower for flexible use in professional landscaping. With its compact design the agria 9500 is easy to transport and can be used even in very cramped spaces. Specially shaped mulching blades distribute the cuttings evenly and leave a fine cutting result even on representative areas for example in parks.
Powered by the FS600V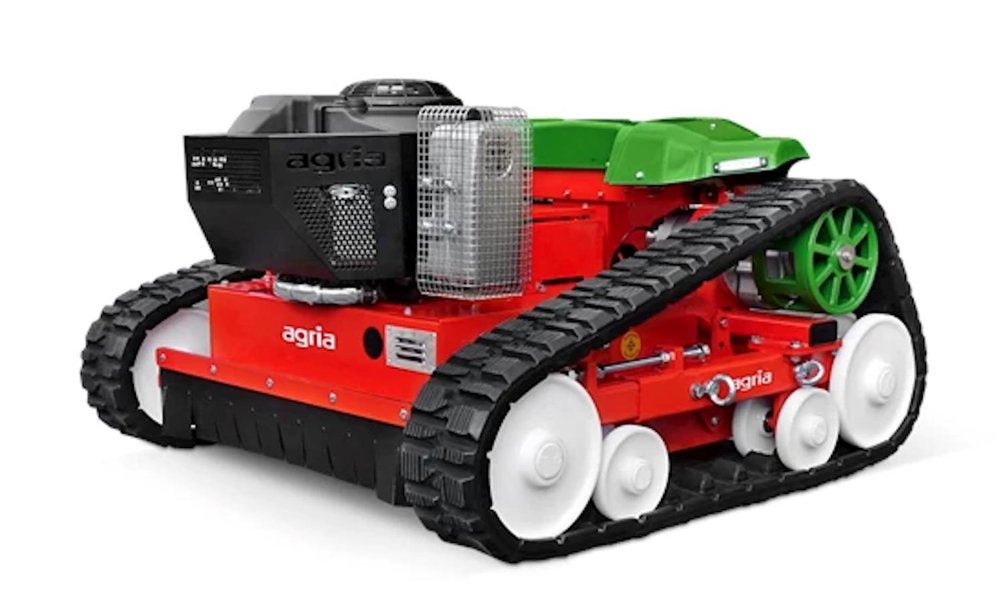 agria 9600 High Grass Rotary Mulcher
The remote controlled high grass rotary mulcher for safe and efficient mowing in difficult terrain. The machine is very stable on steep slopes and mows overgrown areas with high grass. With its working width of 112cm and the possibility to mow forwards and backwards, the machine can reach a huge area performance up to 5.000 m²/h.
Powered by the FS730V