Kawasaki Engines appoint Mark Mitchell to European Sales Team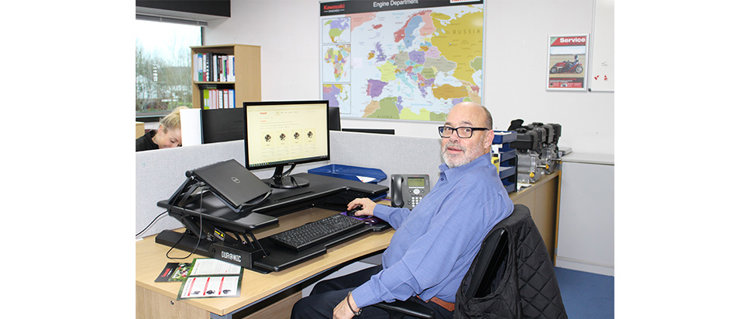 Kawasaki Engines European Division have appointed Mark Mitchell as European Business Development Manager.  He fills the role previously undertaken by Richard Harris, following his promotion to Kawasaki's Head of Sales in October last year.
Reporting to Richard, Mark will be responsible for OEM and distributor relationships across Kawasaki's European trading area, also covering parts of the Middle East and Africa.
Andy Pringle, Product Manager and head of Kawasaki Engines in Europe, commented on the move, "Mark joins us with extensive experience in the lawn and garden machinery industry. Having worked for both OEMs and distributors, he is ideally qualified to support our existing customer and distributor relationships, as well as seeking new business opportunities to support future sales growth."
Commenting on his appointment, Mark said, "I am delighted to join the team at Kawasaki and look forward to building profitable relationships with manufacturers and distributors across Europe. Kawasaki Engines are famous for their quality, reliability and durability, and I look forward to working with our business partners to offer more high quality equipment, powered by Kawasaki, to their customers."