Kawasaki's Engine resource at your fingertips
13 giu 2013
Website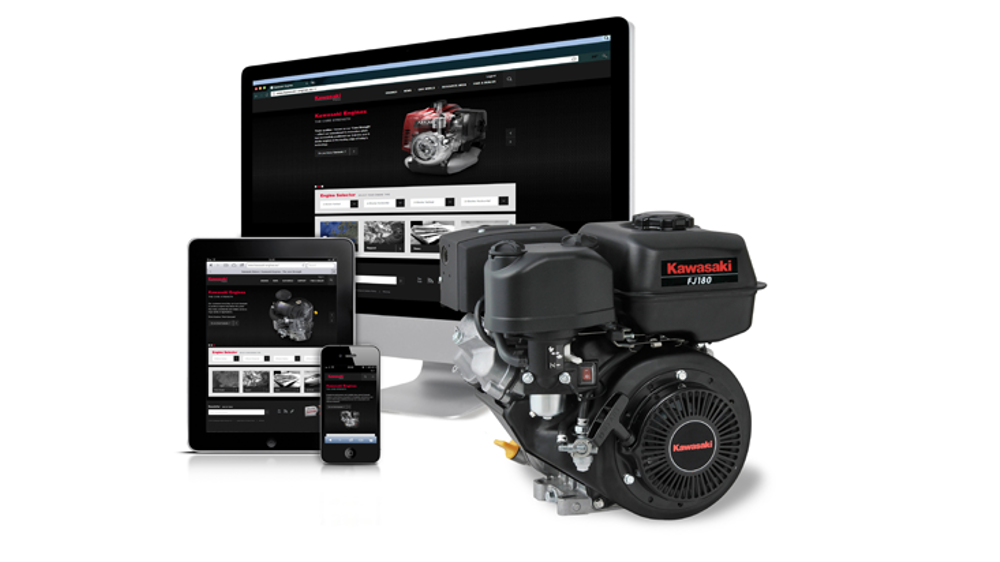 Global manufacturer, Kawasaki is pleased to announce the redevelopment of its European Engine website offering more user-friendly features.  Whether you are tracking down your nearest Authorised Kawasaki Service Dealer or searching for specific data, the comprehensive information hub and improved search capability means it is only a click away.
 The new website is a key part of their strategy to focus on its Engine business, which also involves stepping up activities in the Turfcare and Industrial markets. 
 "We are very excited to be launching a brand new Kawasaki Engines website, says Jack Ford, Senior Product Manager, Engine & Power Products Department. We have listened carefully to all the feedback from our customers, good and bad, to build a vastly improved online tool.
 A complete overhaul of the Support section has streamlined the way we store our information. One of our main aims was to make it as easy as possible for people to find the information they need quickly and accurately, to become the first port of call for anything related to Kawasaki Engines. I am pleased to say we have achieved that."
 Additional features also include: 
Improved Resource Area for our Private Distributors to make the process of sharing information with their Dealers more efficient, in addition to ensuring our Original Equipment Manufacturers (OEMs) have easy access to the information they need to support and promote their products powered by a Kawasaki Engine.
Smartphone and tablet compatible for increased convenience and usability.
The next phase planned for later this year will include the translation of the website into the various language options and developing other user functions to ensure the experience of owning a Kawasaki powered product is a great one.