Kawasaki Engines strengthen Parts & Technical Team
22 nov 2016
New Appointment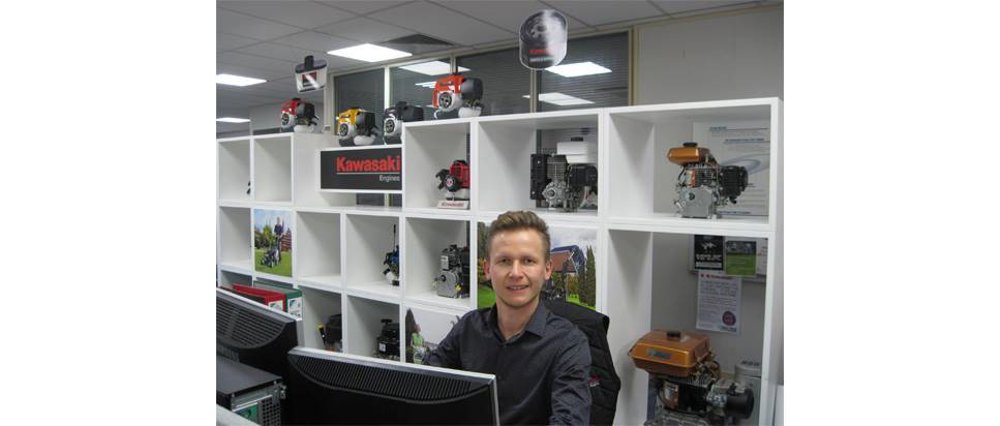 Kawasaki Engines Europe have announced the appointment of Przemyslaw Bachara as Technical and Aftersales Specialist within the Parts & Technical Department.
Reporting to Parts & Technical Manager, Andrew Squires, Przemyslaw will be responsible for technical distributor support, warranty queries, product improvement initiatives, and systems development.
He comes to the role with seven years engineering work experience from his native Poland, most recently undertaking an apprenticeship at the Automotive Research & Development Institute BOSMAL Ltd. He also holds a Master of Science in Mechanical Engineering from AGH University of Science and Technology in Cracow, where he was awarded a scholarship for his outstanding work.
Przemyslaw is delighted to be putting his academic and practical background to use, commenting, "my role at Kawasaki will give me the opportunity to use the skills I have gained in engine development, testing and design. I am looking forward to putting these skills to use to support Kawasaki's Distributor network."
Andrew Squires, Parts & Technical Manager, commented, "we are delighted to welcome Przemyslaw to the team and are confident that his passion for engineering and experience with engine design will prove an asset in his new role."
Kawasaki Engines is a leading manufacturer of 2 and 4-stroke petrol engines, supplying to OEMs in the industrial, groundscare, turfcare and related markets. With a focus on the professional market, Kawasaki Engines are renowned for their quality, reliability and efficiency.