Kawasaki Engines website now Multi-Lingual
10 dez. 2013
Website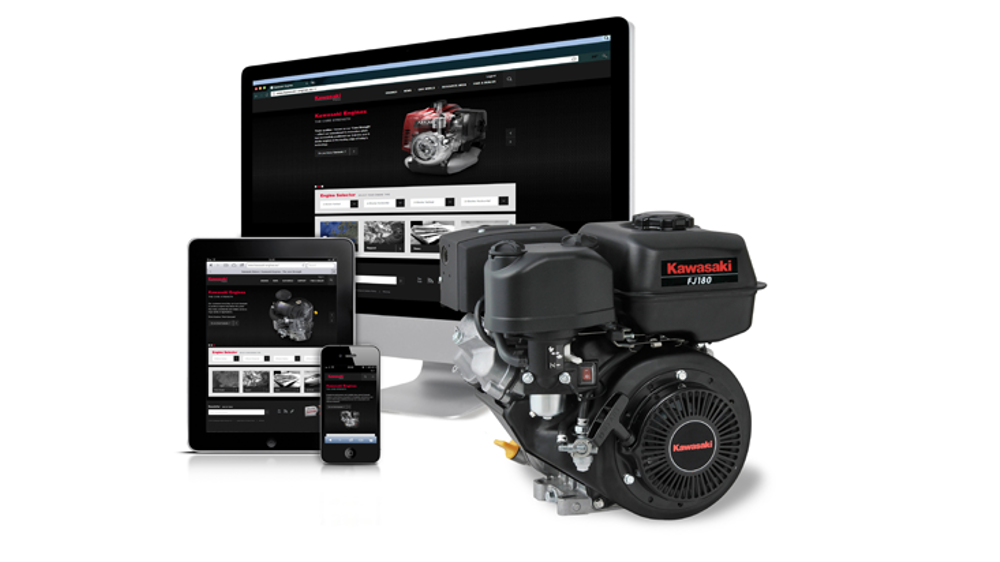 As part of our on-going development plans for the Kawasaki Engines website, we are pleased to announce the next step is complete and the website is now available in 24 languages.
Head of PR & Marketing for Kawasaki Engine & Power Products Division, Louise Topp, commented: "We're delighted by the feedback to the launch of our Engines website and we are committed to further increasing the level of support both online and offline to our network of European Distributors and OEM customers."
Benefits for Distributors and Dealers include directing end customers to our service centres and providing information about our Engines in their first language, speeding up the process and building confidence.
But even when this phase is complete, our job is far from over. "We will continue to develop our website, adding more functionality and features to further support our customers," added Louise.
Look out for more enhancements to the website over the coming months.
To view the website in your language, please visit; www.kawasaki-engines.eu