Kawasaki Engines Launch Parts & Service campaign
22 mar. 2016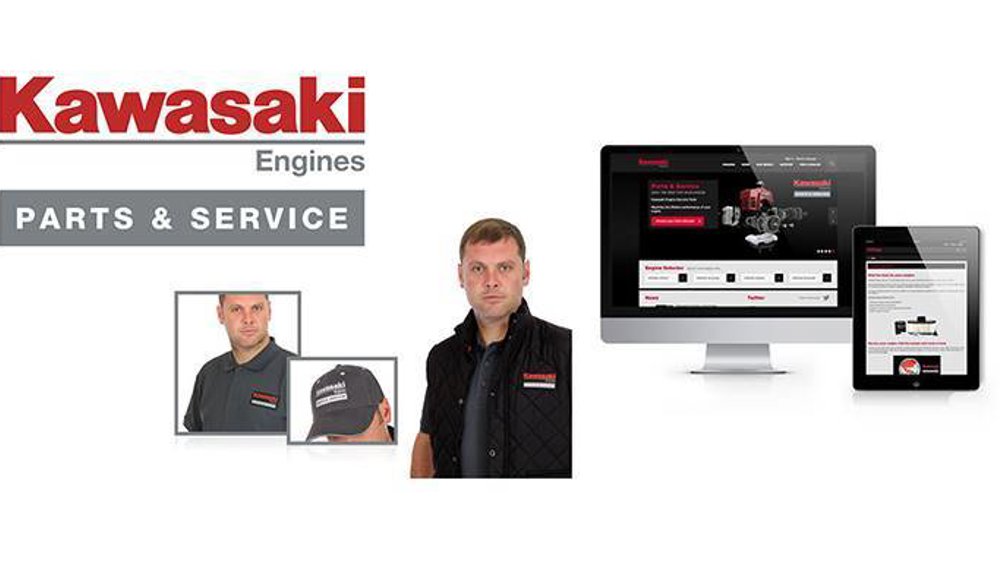 Kawasaki Engines are increasing focus on the Aftersales element of their business with the launch of a new Parts & Service marketing campaign.
The initiative includes a new Parts & Service logo which will feature on extensive dealer Point of Sale as well as a new range of branded clothing being offered to the Kawasaki Engines Distributor network.
Additional marketing support is also being provided to their Distributors through a variety of online resources allowing them to promote Aftersales services in their local markets. These include advertising templates, a photography library as well as video downloads.
Further pages and graphics have also been added to the Kawasaki Engines Website to promote Genuine Parts and allow customers to locate their nearest Authorised Dealer even more easily.
Louise Topp, Head of Marketing for Kawasaki Engines Division, commented: "with our Distributor network now well established across Europe it is now easier than ever for customers owning a product powered by Kawasaki to access Genuine Parts and Servicing through a nearby Authorised Dealer.  We felt the time was right to communicate this message to our customers and provide our Distributor network with the opportunities to increase their Aftersales business".
Kawasaki Engines have also announced that they will be running a Point of Sale display competition amongst their Authorised Dealer network from April.  Dealers will be encouraged to upload pictures of their showrooms to social media with the best presented display winning a prize.