Friedrich Marx exhibit new Kawasaki FX730V EFI Engine at GaLaBau 2016
1 Sep 2016
Shows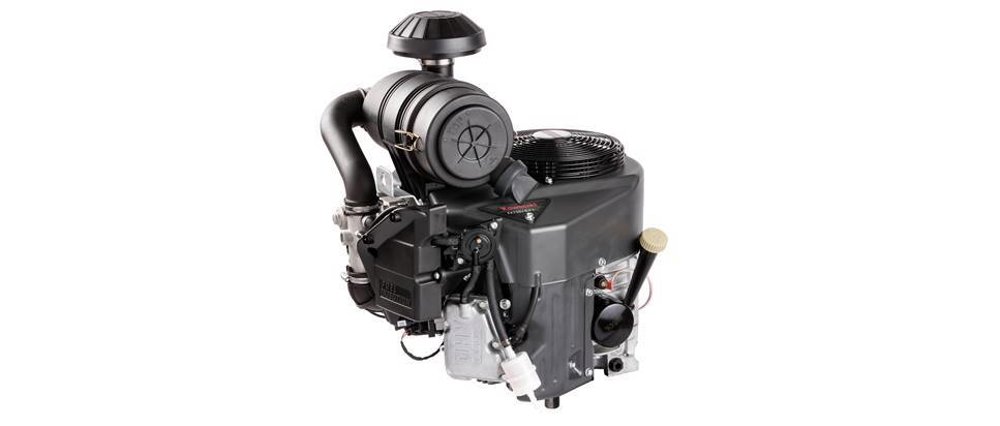 Friedrich Marx GmbH & Co. KG will be exhibiting the latest flagship petrol engine from Kawasaki during the GaLaBau international trade fair, 14 – 17th September 2016, in Nuremberg, Germany.
Available to European turf care manufacturers for the first time this year, Kawasaki's FX730V EFI engine features the most advanced Electronic Fuel Injection system in Kawasaki Engines history. Full electronic governor control provides maximum available power at any given RPM, allowing for significantly faster cutting, increased user productivity, and improved cut quality, even in heavy load conditions.
With its high specification ECU (Engine Control Unit) utilising SAE J1939 CAN protocol, Kawasaki believe their latest engine has the potential to revolutionise petrol powered grass cutting for professional end users.
Jack Ford, Senior Product Manager at Kawasaki Engines Europe commented, "The benefits of our latest FX730V EFI engine to turf care professionals are vast. Full power performance and high mowing speeds allow operators to maximise grass-cutting work rate without any reduction in cut quality. We are delighted that Friedrich Marx have chosen to showcase our most technologically advanced engine and are eager to demonstrate how it can maximise productivity for end users."
Thomas Reimer, Sales Manager for Industrial engines at Friedrich Marx GmbH & Co. KG, sole Distributor of Kawasaki Engines in Germany, commented: "We are always proud to be associated with Kawasaki Engines as a result of their quality, reliability and performance. The FX730V EFI however, offers the ultimate in reliable power to manufacturers of professional ground care machinery."
The engine has already attracted significant attention in the US, where it was named a Top 20 new product for 2016 by Leading US turfcare magazine, Landscape and Irrigation. This accolade was based on the innovation, marketability and application of the engine within the commercial landscape and irrigation markets in the US.
The FX730V EFI, as well as other engines from the Kawasaki range can be found at the Friedrich Marx GmbH & Co. KG stand at GaLaBau 2016 - Hall 7, Stand 7-618.
For more information about the FX730V EFI engine, visit http://www.kawasaki-engines.eu/engines/4-stroke-vertical/fx-series/fx730v-efi/
For more information about Friedrich Marx GmbH & Co. KG, visit http://www.kawasaki-engines.eu/marx
For more information about GaLaBau 2016, visit https://www.galabau-messe.com