Kawasaki Engines sponsor Portuguese youth football team
8 Juni 2017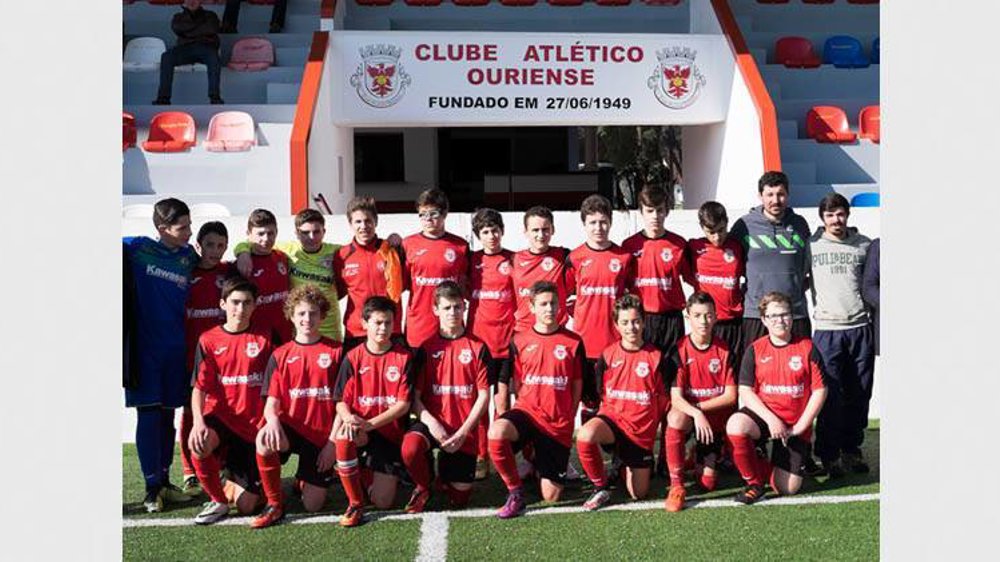 Kawasaki Engines are collaborating with Distributor Verdasca LDA to sponsor a regional youth football team in Portugal. The agreement sees Kawasaki Engines as the shirt sponsor for 13 and 14 year old players from Clube Atlético Ouriense, based in Ourém, central Portugal.
The deal was organised on behalf of Kawasaki Engines by Joaquim Verdasca, Commercial Director of Verdasca LDA, authorised Distributor for Kawasaki Engines in Portugal. He was approached by the club who were looking for a sponsor to help fund their work with young football players in their local community.
"Clube Atlético Ouriense are our local team and have always been part of our community history since their formation in 1949", explains Joaquim, "they run an important youth academy taking children from the age of six through to senior football – most local children play there at some time in their lives.  They do not receive public funding and rely on the support of the local community for their work."
Commenting on the initiative, Louise Topp, Marketing Manager at Kawasaki's European Engine Division said, "The proposal to support Clube Atlético Ouriense was a great fit. It provides us with an excellent opportunity to promote Kawasaki Engines regionally within Portugal, whilst at the same time being able to support a scheme that makes a real difference to children's lives."
The 13 and 14 year old team sponsored by Kawasaki Engines play in the regional Santarém championship and are currently placed 4th in their league.  The club are also well known for having a very successful history in women's football, finishing as Portuguese champions in 2013 and 2014.