Focus on Kawasaki's FJ Engines
7 May 2013
4 Stroke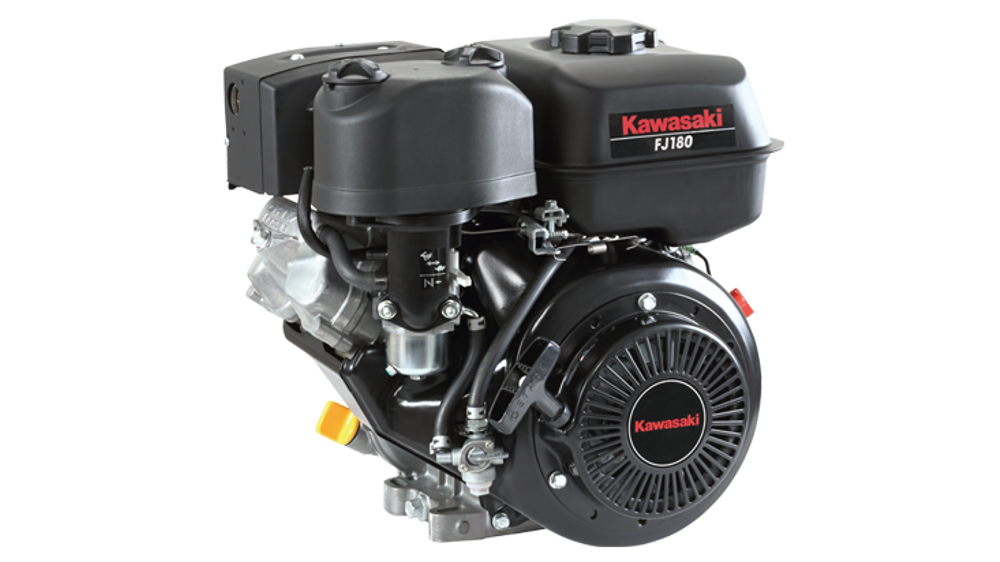 Kawasaki Engineers have designed new technology for their air-cooled, 4 stroke horizontal shaft FJ Engines in order to meet customer needs for low vibration, superior quality and value for money.
Kawasaki's Senior Product Manager, Jack Ford said "We always take a customer focused approach to our Engine design.  The new FJ180 and FJ220 include a new spherical combustion chamber to ensure that they exceed the worldwide emission directives, together with a K-Twin balancer system which cuts vertical vibration to zero and reduces noise output.  The range delivers the high performance levels and durability that our Engines are known for and we already have plans in place to extend the range."
The Engines have been designed for optimum performance even in the toughest conditions with: 
Heavy duty cast iron cylinder and liner for increased durability
Dual element cleaner to prevent dust entering the Engine even in the most demanding environments.
Durable fuel tank
Top access air filter for easy maintenance
Internally vented carburetor for clean air flow to enhance performance and durability
FJ180 – 5.5hp net and maximum torque of 11.2Nm
FJ220 -  6.7hp net and maximum torque of 14.0Nm
Both the FJ180 and FJ220 models are user friendly in terms of operation and maintenance, with features such as:
Advanced ACR (Automatic Compression Release) to ensure low loading on the recoil or electric starter for smooth and easy starts every time
Dual ball bearing main journals for high durability
Structurally engineered muffler and gear shaving to reduce noise output
The range joins an already impressive line-up of Engines to secure Kawasaki's position as a leader in Engine design and innovation.