Iwan Jones joins the ranks of Kawasaki prizewinners winning a brand new multi-tool
2 Nov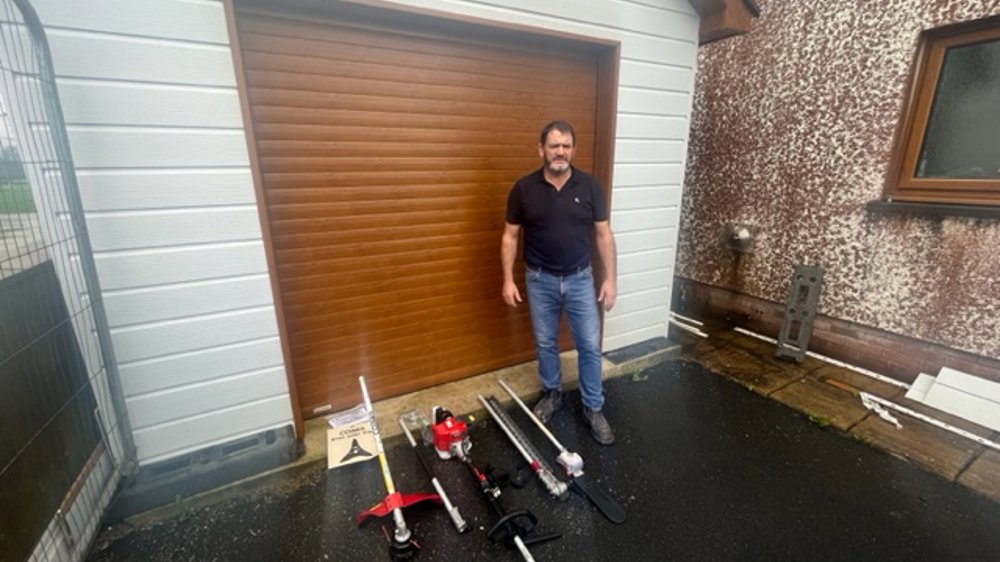 Congratulations to Iwan Jones, the latest prize draw winner and recipient of a new 5-in-1 MT270K Multi-Tool by COBRA, the ideal machine to add to his landscaping toolkit.
Iwan initially entered the draw when looking for service parts for his Kawasaki KBH27C brushcutter on Google. Using the Kawasaki Engines product finding functionality triggered the competition, and from there it was smooth sailing for Iwan.
This new multi-tool is sure to be a help when it comes to Iwan's side business as a landscaper for the local community. Iwan says: "At the moment I have eight clients with domestic gardens and the other two are larger commercial grounds.
"One of those is my local church whose grounds I maintain. It's regularly used for Sunday services, weddings, funerals and christenings, so it's got to be kept in good shape. This multi-tool will help with that, it's going to come in handy when it comes to getting hedges ready for the winter."
For Iwan, landscaping may not be his full-time job, but it's a big commitment so having quality machinery is a must. "My current mower is a front mounted machine with a Kawasaki unit in it, and my brushcutters have a Kawasaki engine too. They've always been reliable, the power is great and the weight of the complete machine suits my work."
Iwan's new Cobra MT270K multi-tool includes four quality attachments: a grass trimmer, brushcutter, pole pruner and a long-reach hedge cutter with extension shaft, allowing for multiple different trimming and pruning uses, greatly expanding his capabilities while saving space with just one tool.
"This isn't my full-time work, but I really enjoy working outdoors – I get pleasure seeing the difference after the job is done. I try to cut grass on weekends and in the week over the spring and summer when the days are longer."
With his experience using Kawasaki-powered machines, it made sense that when the opportunity came to win another Powered by Kawasaki machine, Iwan jumped at the chance to enter. 
"I was originally looking for service parts for my Kawasaki KBH27C brushcutter on Google when I visited the Kawasaki website," says Iwan. "I saw the prize draw and entered for a chance to win." 
A huge thank you to dealer Teifi Valley Garden Machinery for supplying our multi-tool prize, the perfect machine for landscapers such as Iwan looking to expand their toolkit.
If you're looking for your own Powered by Kawasaki multi-tool, explore our OEM partners on our website, and keep an eye out for the chance to enter our next prize draw!