New training initiative for Kawasaki Engines dealers in Spain
12 abr 2017
Training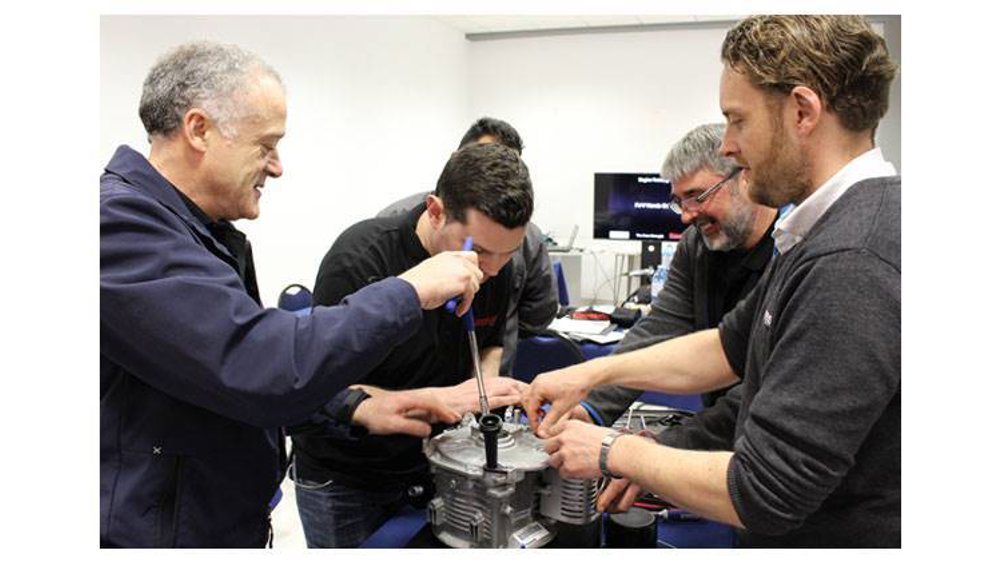 Kawasaki Engines are working with their Spanish Distributor, Motogarden S.A. to deliver a major new training programme to dealers across Spain. The project follows recent expansion of the Kawasaki Engines dealer network in the country and ambitious plans set out by the Spanish Distributor.
"We want to provide the best possible service in the Spanish Market", comments Jose Noya, Product Manager at Motogarden, "and to do that we need to help our dealer network become as knowledgeable and professional as possible."
"We don't simply want to expand dealer numbers", he continues, "it's vital that we have knowledgeable dealers who can give the end client all the solutions they need to provide a great customer experience".
The first phase of training has been a two day workshop at Motogarden's Head Office in Sigüeiro delivered by Andrew Squires, Parts and Technical Manager from Kawasaki's European Engine Division. This initial stage was designed for Motogarden Technicians and Mechanics who will then roll out the training to their dealer network across Spain.
"We gave Motogarden's technical staff detailed classroom and hands-on training on five of our engine models: the 2-stroke TJ53E and several 4-strokes including our vertical shaft FJ180V, FS600V and FX691V, plus our 4-stroke horizontal FJ180D", commented Andrew.  Each one gave them the chance to see the detail that goes into our engineering, and understand the benefits of our design features that result in efficient, reliable, durable and high performance engines."
According to Jose Noya the training was received very positively: "Despite the fact that the attendees were experienced technicians and mechanics, they all left with additional knowledge and an even greater understanding of the quality of Kawasaki Engines."
Motogarden will now plan their delivery schedule to Kawasaki Engines dealers throughout Spain.