How to build and grow your landscaping business
21 oct. 2022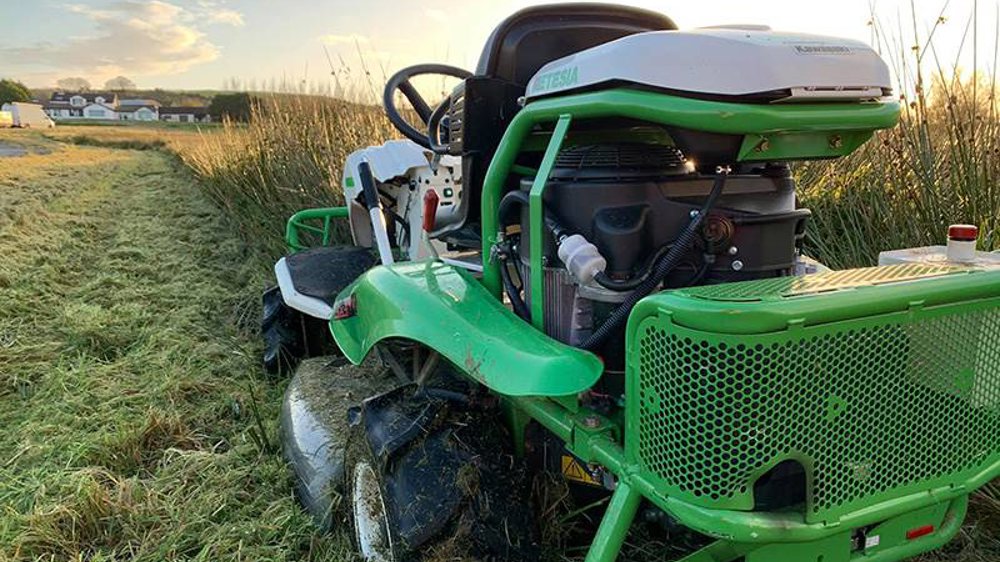 Whatever stage you're at in your landscaping business's life there's usually room in the busy market of the self-employed to make your business stand out from the rest. We've spoken to many Landscape Pros over the years and bring you here the collective top tips for building and growing your landscaping business from those out there doing it.
Make good machinery choices
Making good machinery choices is hands-down the top tip from professional self-employed landscapers – and you don't need a fleet to start with. In fact, one very successful landscape pro says three pieces of equipment is all you need – invest in a mower, a brushcutter and a blower and you can do a decent job grass cutting properly, which is the bread and butter of any lawncare business.
And don't forget you can hire these to begin with if purchasing seems too big an initial step. But when the time comes to make your first equipment purchase, appreciate it is a big deal and that worrying about it is completely normal. Everyone we've spoken to has been nervous taking that first step, but all admit it's the quality of the machinery that counts – and quality speaks for itself with trouble-free operation if you focus on reliability, engine quality and durability.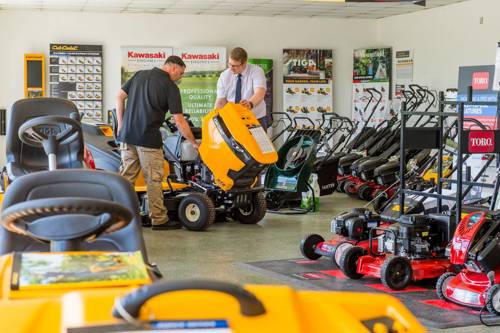 We've heard how professional landscapers have lost hours of work over many days and weeks, simply because they bought based on price, only to be let down on reliability. Days spent with your machinery in the workshop isn't only lost time, but lost income, and often risks letting down multiple customers. Getting that custom back again isn't guaranteed and it can take even more time to build the bridges back up.
Another misconception is that one machine fits all... it definitely doesn't! Buy the right machinery for the type of jobs you'll be doing to avoid disappointing results. The last thing anyone wants is for jobs to take longer than they should, or for a poor quality finish, or unfinished work. Consider carefully your current and future needs before committing to a particular product, model or specification.
If you'd like more information on what to consider when buying machinery, we have a range of buyer's guides to help you:
Educate your clients
Time and again, we've heard how customers' misunderstanding about the job can cause so many issues – dissatisfaction with the job done for example. Customers need to understand that a moss-filled lawn won't look like the pictures on social media or in the pages of a magazine from mowing alone, it needs aerating, scarifying, the application of chemicals, etc - and having your customers on board and educating them on what the problem is will help them understand why they need to pay for a service to have it done properly. It's all about managing expectations to create a better income per client throughout the year.
When quoting, consider a descriptive explanation. It's recommended to avoid short details such as 'For all garden services' and instead explain the level of attention you will give to helping to restore or achieve the perfect lawn. Providing detailed information can demonstrate the value you offer in creating the client's desired end result.
Photograph your work
A large part of a landscaper's job is to create aesthetically pleasing spaces, so it makes sense to have quality photography showcasing your work. It's one of the most important aspects of your marketing. Keep your smartphone handy so you can snap a photo of each job to add to your portfolio or social media channels. Photography helps leave a positive first impression, differentiates you from the competition and establishes your range of services. 
Photos paint a clear picture of your brand's reputation from the start, carving an identity for your business by highlighting the value of your talent and expertise and helping prospective customers to understand your business. Before and after photos in particular are so important and illustrate your work in the most effective way. Take them at the beginning and end of a project and throughout the year with a regular customer, and you'll soon find you have a portfolio of images to use to promote your work.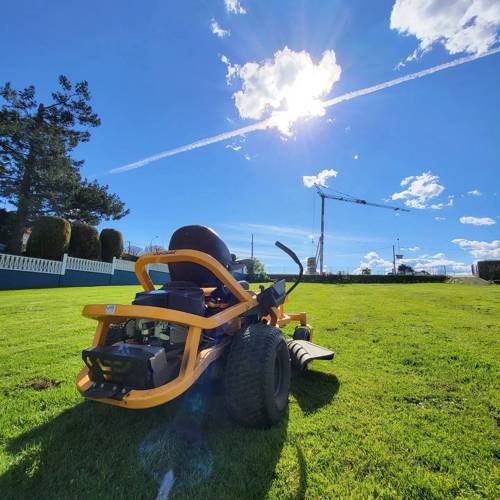 Quick, short videos go a long way to attracting potential customers, too. A little clip of what you're about to do, with an audio summary as you shoot the landscape, followed by your results will get watched. Just make sure your customers are happy that you might be recording a small clip to share with others. 
We know that a huge proportion of some of the industry's most well-known landscapers don't need to advertise because their stunning photography speaks for them. And that leads us nicely on to our next top tip because where do prospects see these captivating images but on social media.
Pay attention to social media 
What we've learned from those in the know is that there are four social media platforms that perform the best in this industry and have led to literally life-changing professional fortunes.  Facebook and Twitter are easier to use and probably more familiar, but Instagram and YouTube can allow for more creativity and have the capacity to achieve loyal followings if made the most of. 
Facebook - Creating a Facebook page for your business creates a shared space for existing and potential customers to refer to and where referrals and recommendations can happen. It is something you can easily link to in emails and business cards and gives you the option to invite those in your local community to like and join your page, giving you a direct line of communication to potential customers. Answering comments and questions on your business page will also help your engagement and grow your outreach.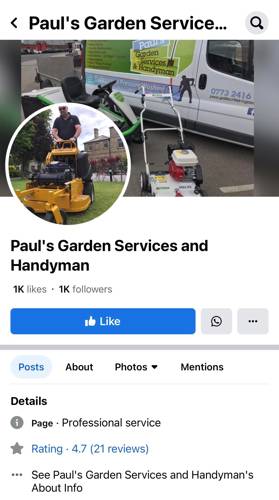 Twitter - One landscaper, one tweet that went viral. Jimmy the Mower could never have foreseen the impact one tweet would make on the trajectory of his career and success of his business. That one tweet was seen by over three million people, became the most watched video on the BBC website, led to countless TV and radio appearances and saw Jimmy being invited to Wembley Stadium - you can read that tweet and more about Jimmy here.
Instagram - This is the place where your images really speak for themselves, and a brand can be born. There are multiple ways to do that in addition to posting pictures of your work, try some of these other features of the platform to maximise your exposure:
Use the story feature to show behind the scenes footage of your services, as well as before and after images. The feature also allows you to collect information from your followers by hosting polls and Q&As within the app.
Reels can be used to show off time-lapse videos of your lawncare services. Showing the process you go through - and the fantastic results at the end - is a really powerful way to grab attention.
Hashtags such as #landscaping will also help to circulate content and using location tags will inform audiences of your service area.
Shoppable tags on your images can bring audiences right to the pages of your website - and don't forget to tag clients in photos so that their friends and family can also see your landscaping and potentially become clients themselves.
YouTube - Now the second largest search engine after Google, ranking on YouTube can be very beneficial for self-employed businesses. Similar to Instagram, it's a way of sharing behind the scenes content. Use the opportunity to educate audiences on why they need landscaping help so that you can then offer your services as a solution. Show videos and photos of gardens in need of help and talk through what you would do to fix them. The platform is also great for tutorials on at-home landscaping and operating machinery, as well as for lengthier Q&A sessions. You can even gather questions to answer from your Instagram pages, or from a business Twitter account.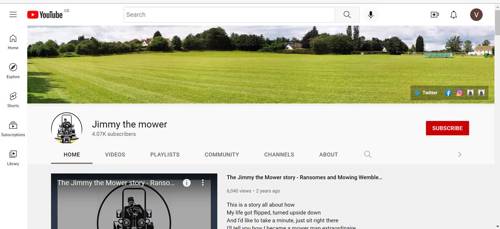 Reviews
The service industry runs on reviews and even the most expensive advertising cannot compete against a good review. Make sure to ask your clients to review your work when you finish, either on Google, Trustpilot or Facebook. Offer a discount on future services to incentivise customers – this has the added bonus of encouraging them to use your services again. Potential customers are more likely to buy into a service they know is trusted. If you have business cards, use them as a prompt for leaving a review, perhaps even including a message with the incentive on the card itself.
In the words of one Landscape Pro: "it's not rocket science but it's not always done correctly." This advice, in the main, could apply to many businesses (not just those in the landscaping sector) but the point is that simple changes and additions to what you're doing can bring dividends for your reputation, your bottom line and your success. 
You can read all our Landscape Pros interviews in full in our News section - and for high-quality equipment with power you can rely on, check out the machinery Powered by Kawasaki.
For more tips on how to market your landscaping business, read Small business marketing for landscapers: your 1 year marketing plan.