Kawasaki Engine Reliability now backed by extended warranty
6 gen 2014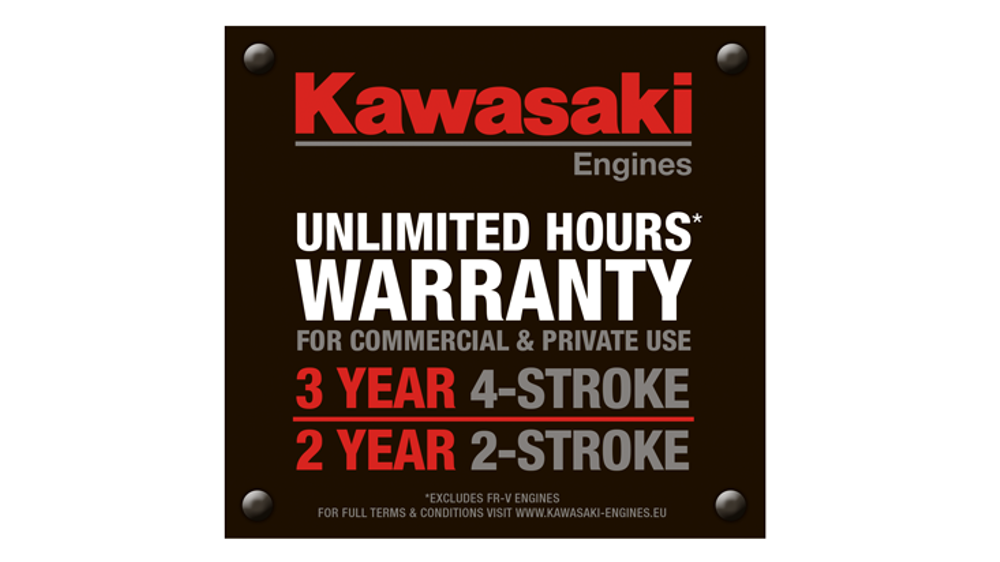 Kawasaki Engines' commitment to reliability steps up a gear with an extension to the warranty for its range of 4-Stroke Engines.*
The new warranty terms from 1st January 2014 are 2 years and unlimited hours for 2-Stroke Engines and 3 years and unlimited hours for 4-Stroke Engines (except for FR-V models, where there is a 150-hour limit/or 3 years for private use only). All warranties apply as per the previous terms and conditions, full details can be found on our website.
As well as increasing the warranty benefits for Private users, the warranty extension applies to Commercial users too*.
Jack Ford, Senior Product Manager, Kawasaki Engine Division, says: "We are confident that our engines will continue to provide durable, highly efficient and class leading performance for our customers, year after year.
"To support this commitment, we've decided to bring in a class-leading warranty period. Unlike other engine warranties, the Kawasaki warranty is a simple arrangement that customers can rely on.
"We hope this package will now provide greater reassurance for our customers and emphasise 'The Core Strength' that Kawasaki Engines are known for worldwide."
* except FR-V