CONGRATULATIONS TO OUR PRIZEWINNER ROBIN RADFORD
11 jul.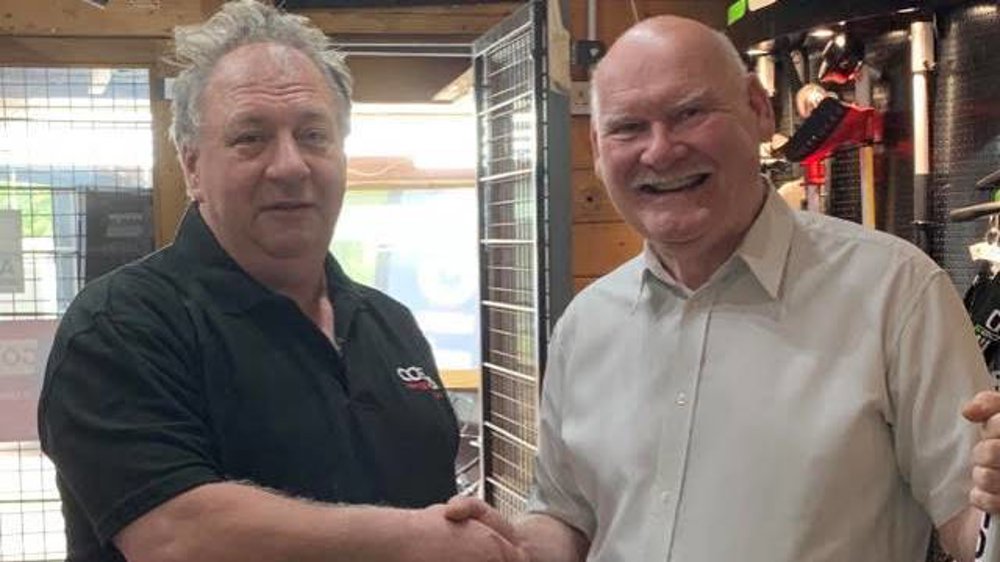 Congratulations to the winner of our most recent prize draw, Robin Radford, who has taken home a brand new MT270K Cobra multi-tool with a Kawasaki TJ engine to add to his Kawasaki collection.
Robin isn't a stranger to Kawasaki-powered machines; this new multi-tool joins two Powered by Kawasaki brushcutters already in his tool kit, one of which he has been using for over 25 years – and it's still going strong! 
A multi-tool can drastically expand the capabilities of its operator with just one simple tool. The Cobra MT270K multi-tool includes four quality attachments; grass trimmer, pole pruner and long-reach hedge cutter with an extension shaft, allowing for multiple different trimming and pruning uses; something that Robin is thrilled to try out. He says, "I'm looking forward to using all of the attachments that come with this machine. It's such a versatile piece of equipment. And of course I'm looking forward to trying out another machine that has a Kawasaki engine in it."
Having worked as a gardener and managed a garden centre before retiring to focus on his own garden, Robin knows a thing or two about professional landscaping equipment, and knows Kawasaki-powered products never let you down. "With a Kawasaki machine, it only takes one pull of the cord and away you go. They're a joy to work with," he says.
"I already have two Kawasaki brushcutters which I used when I did gardening professionally and now continue to use on my own garden. I've worked with a lot of different equipment during my career but nothing quite compares or lasts as long as my Kawasaki-powered machines." 
Robin continues, "Reliability and quality are the two words that always come up when talking about Kawasaki-powered machines. When you get a Kawasaki product, you know it won't let you down. They provide a great cut and are incredibly easy to use. I've always found that these products can take you a long way, they're machines that are just engineered really well." 
We hope Robin enjoys using his new MT270K Cobra multi-tool with a Kawasaki TJ engine as he continues to work on his garden.
A huge thank you to our OEM Henton & Chattell for supplying our multi-tool grand prize. It's an ideal addition for anyone looking to save time and space with one single multi-use machine.
Trusted partnerships are what make Kawasaki machines stand out and Cobra's 2-stroke handheld products and Kawasaki engines make a perfect team, providing exceptional performance, power and reliability. 
If you're looking for your own Powered by Kawasaki product, search for your nearest Kawasaki dealer, and keep a look out on our website for the chance to enter our next prize draw!