Is your city the greenest in Europe?
14 Apr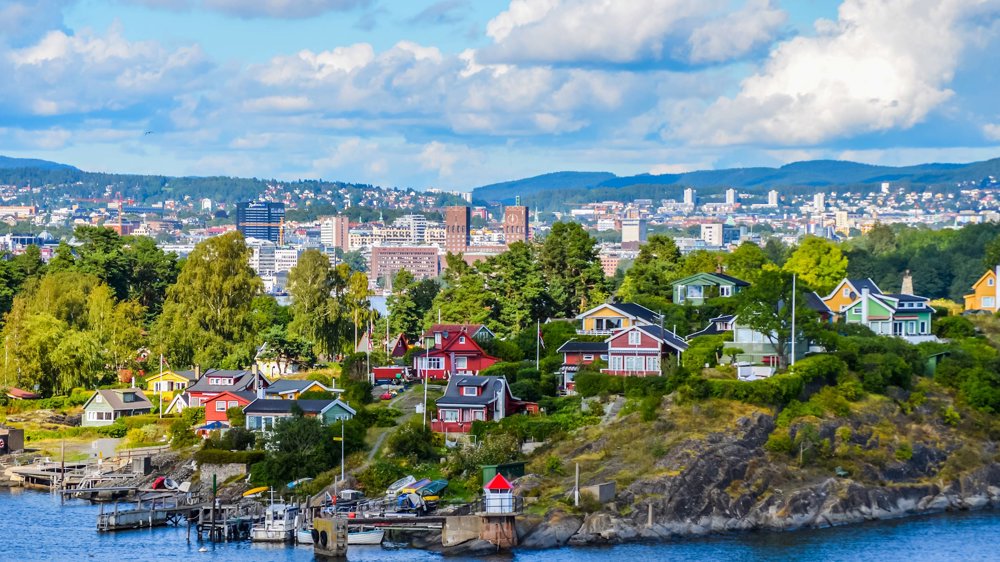 Green spaces can liven up the most concrete of cities. And it's not just wildlife that appreciates allowing nature to flourish – urban green spaces promote better wellbeing, both physically and mentally in city dwellers around the globe, providing them the space to escape the bustle of city life. 
Many urban areas are going green for this reason, prioritising parks, trees and gardens as part of the city's landscape. It's safe to say that landscapers will have their work cut out for them maintaining these impressive green spaces.
Top five greenest cities in Europe
According to the European Environment Agency, in 38 member countries, 42 percent of city area was made up of green infrastructure. That's a lot of greenery!
Here we look at five of Europe's greenest cities, based on the percentage of urban areas dedicated to green space.
Vilnius, Lithuania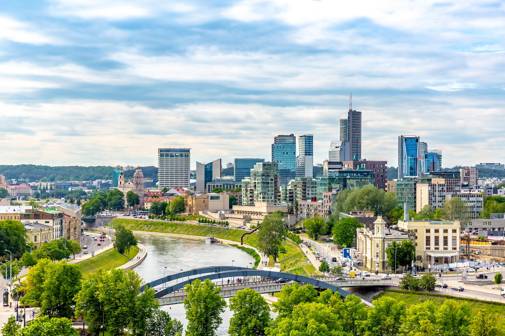 At number five is Vilnius, the capital of Lithuania. Known for being one of the oldest towns in Northern Europe – and with the architecture to match – it may be surprising to hear that 57 percent of the city's urban areas are made up of green space. 
This picturesque city takes as much pride in its streets and gardens as it does its buildings, keeping them well maintained and thoroughly nourished. Believe it or not, it aims to get even greener still. In 2021, Vilnius set the goal of working with landscapers to plant 100,000 trees, 10 million bushes and 300,000 climbing vines within two years.
Helsinki, Finland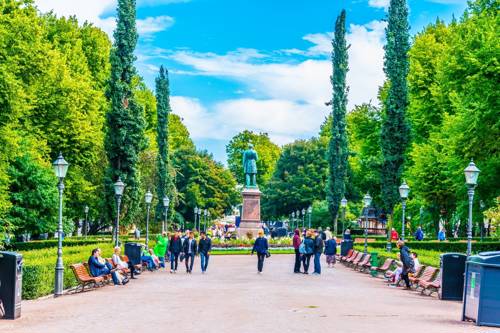 Taking the fourth spot in the line up of the greenest cities in Europe is the capital of Finland: Helsinki. With 16,494 inhabitants per square kilometre, Helsinki is one of Europe's densest cities, but that hasn't stopped it from being rated the happiest city for the past five years in a row. Could this be down to the city's abundance of green spaces?
Within walking distance of the city centre, there are not one but two national parks. Sipoonkorpi and Nuuksio are open to the public year-round, and provide a taste of the Nordic wilderness within the city itself.
Helsinki's abundance of parks, which almost cover the entire city, has seen it labelled as Europe's nature capital. 62 percent of its urban areas are made of green space, so if you want to experience Finland's wild side try a visit to the capital's green parks and gardens. 
Ljubljana, Slovenia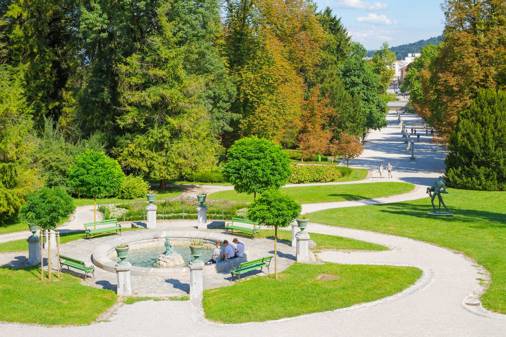 Ljubljana has been nicknamed the city with a green soul. With 67 percent of its urban areas made up of green space and direct access to the countryside from the city centre itself, it firmly deserves its place as Europe's third greenest city.
Residents have access to a native forest, nine public garden areas and six orchards, all within the city limits.
One of its most notable green spaces is Tivoli Park. Stretching right into the city centre, it covers an area of approximately five square kilometres, is crossed by three grand horse chestnut tree-lined walks and landscaped with ornamental flower beds, unique trees and numerous statues and fountains.
Zagreb, Croatia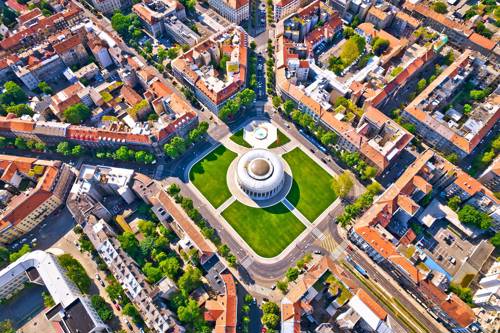 In the number two spot of the greenest cities in Europe, with a huge 72 percent of urban areas made up of green space, is Zagreb, the capital of Croatia. This green city is known for its semi-wild forest trails and tree-lined streets, as well as its tranquil parks that offer a respite from the vibrant and noisy urban city centre.
The city's Lower Old Town is home to seven parks that are interwoven into a horseshoe-shaped green tapestry, and provide a much slower pace of life for residents and visitors to relax in. This cultivated greenery is said to have a healing nature as residents can spend hours among nature away from the rush of the city.
Oslo, Norway– The greenest city in Europe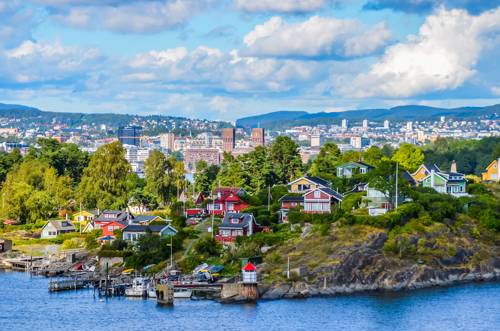 Taking the top spot as Europe's greenest city is Oslo. 74 percent of its urban areas according to the European Environment Agency is made up of green space, which is higher than any other European city.
Norway's capital city is always ahead of the game when it comes to open green spaces; leafy areas and city parks are an integral part of the landscape. In fact, 95 percent of the city's inhabitants have a park within 300 metres of their homes, offering plenty of leisure and recreation opportunities.
Oslo has designated a green belt around the city that makes the city rich in biodiversity. The city houses two thirds of Norway's animal species, including elk and lynx, thanks to the wildlife habitats provided.
Green cities with most public green parks
Above we covered five of the greenest cities in Europe. They may be leading the way, but other European cities are quickly catching up! Many cities in Europe have made it a priority to create more green pedestrian zones – we're seeing more wildlife and open space in urban areas with the rise of city parks. 
Here we take a glance at the ten cities out of 44 European locations that contain the highest number of public green parks.
London - 3,000

Berlin - 2,500

Vienna - 2,000

Hamburg - 1,460

Paris - 480

Dublin - 303

Prague - 200

Barcelona - 114

Marseille - 68

Rome - 63
City parks not only make a metropolitan landscape look great – especially with good landscaping – they also increase property values, spur local economies and help to reduce carbon footprint.
Cities becoming greener 
With awareness of the benefits of green spaces in urban areas continuing to grow, more cities are taking the initiative to go greener wherever possible to improve the wellbeing of their inhabitants.
Green corridors, linear parks and pocket parks are all nature based solutions that cities are using to create more green space.
Green corridors see natural habitats split by human developments such as roads bridged together again, while linear and pocket parks provide a solution to increasing green areas with limited space. Linear parks, as the names suggests, are long strips of land that run alongside rivers and highways, accessible to the public and ideal for walking across cities. Pocket parks are smaller still and provide a cosy green space at the heart of dense urban areas perfect for gatherings, outdoor relaxation and children to play. 
Here are some of the cities actively investing in more greenery across their landscapes. At this rate, they'll be in the top five in no time.
Limerick, Ireland
Limerick is going greener by revitalising the Castletroy Greenway, a cycleway and footpath built to encourage active travel, local biodiversity and connection with nature. The city is growing native plant species along pathways as a way to promote both ecological diversity and wellbeing in users.
The project will provide a more accessible area of rest for citizens and a place for children to engage in natural play. In fact, Limerick has already reported a striking increase in the usage of the Castletroy Greenway to the point that it might need to be extended even further!
Hamburg, Germany
Hamburg already has an impressive green infrastructure. As seen above, it has the fourth highest number of parks of any city in Europe. It is continuing to increase its amount of green space by implementing a green network that aims to cover 40 percent of the city, and is set to be completed by 2034. This new green space will support bicycle commuters, recreation and climate change resilience. 
Paris, France
Paris is known by most for its impressive architecture, grand boulevards and gravel parks rather than its green spaces. This however is set to change! The French capital has ambitious plans to become Europe's greenest city by 2030.
As part of its efforts, the city has plans to plant four new 'urban forests' beside major landmarks such as the Hôtel de Ville, Gare de Lyon and Opéra Garnier. By 2026 Paris has pledged that a huge 50 percent of the city will be covered in planted areas, with 170,000 new trees also set to be planted. Not to mention the loosening of building codes to encourage Parisians to plant their own trees in their neighbourhoods.
Landscaping green spaces
With more cities investing in public green spaces, landscaping professionals are needed more than ever to keep on top of it all. The work landscapers do will have a direct impact not just on the environmental landscape but the social one too with the benefits of green spaces  to people and the environment becoming increasingly apparent.
As more people get to enjoy these spaces, and recreational activities increase, there'll be a greater need to keep new parks and gardens in excellent shape. Efficient and reliable commercial level machinery will be key in enabling busy landscapers to keep grounds functional and appealing, something that's easy with machines that are Powered by Kawasaki.
If you had a hand in maintaining any of the spectacular green spaces mentioned or are working on an urban landscaping project to be proud of, tell us about it! Share your work with us via our social media, we'd love to hear your involvement!